Want to go camping in the Kruger National Park and don't have camping gear
We are based in the safari capital of South Africa in Hoedspruit. You can collect your trailer or tent from us. Or have a look at our Glamping option.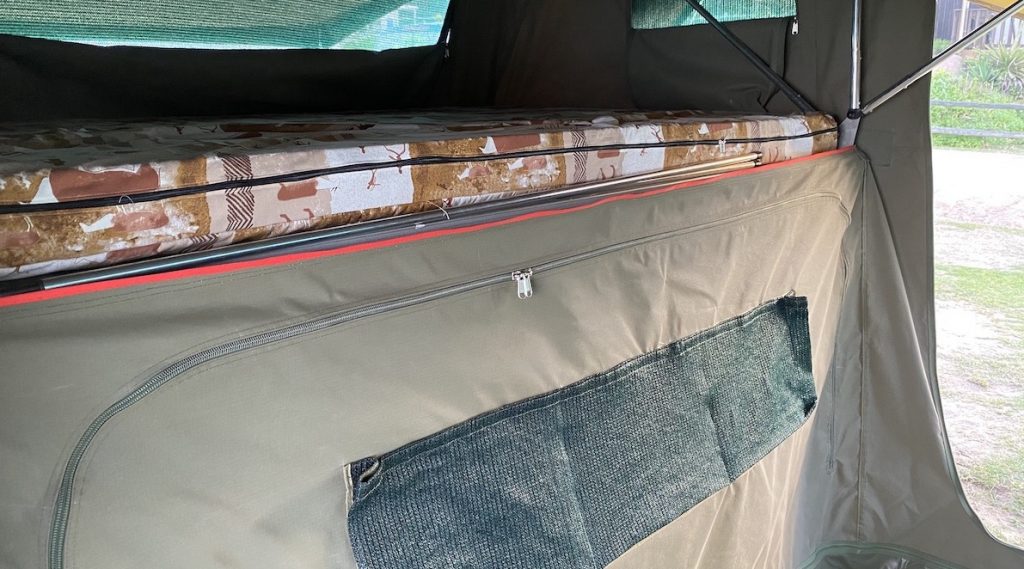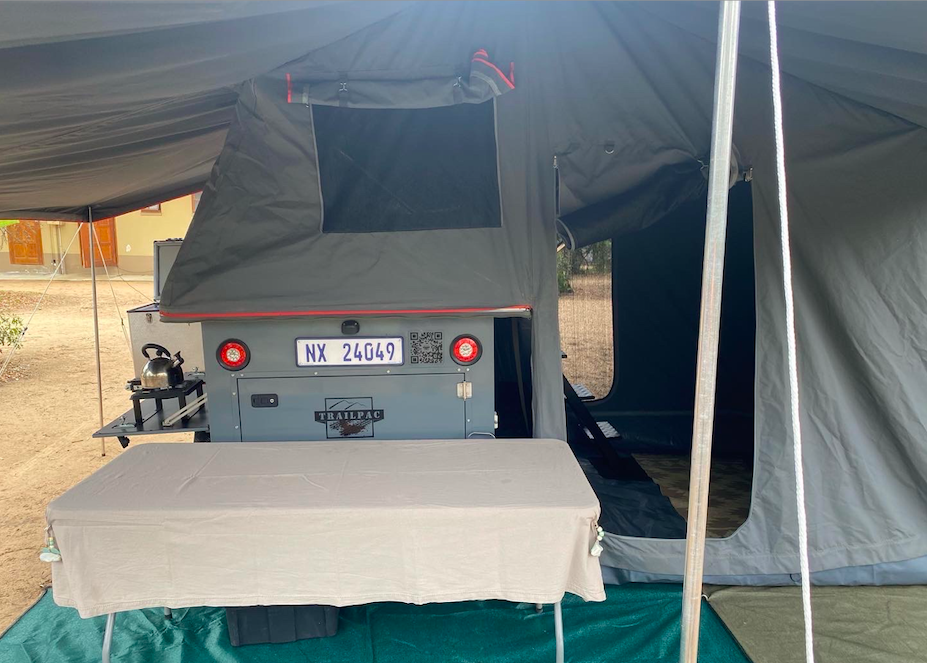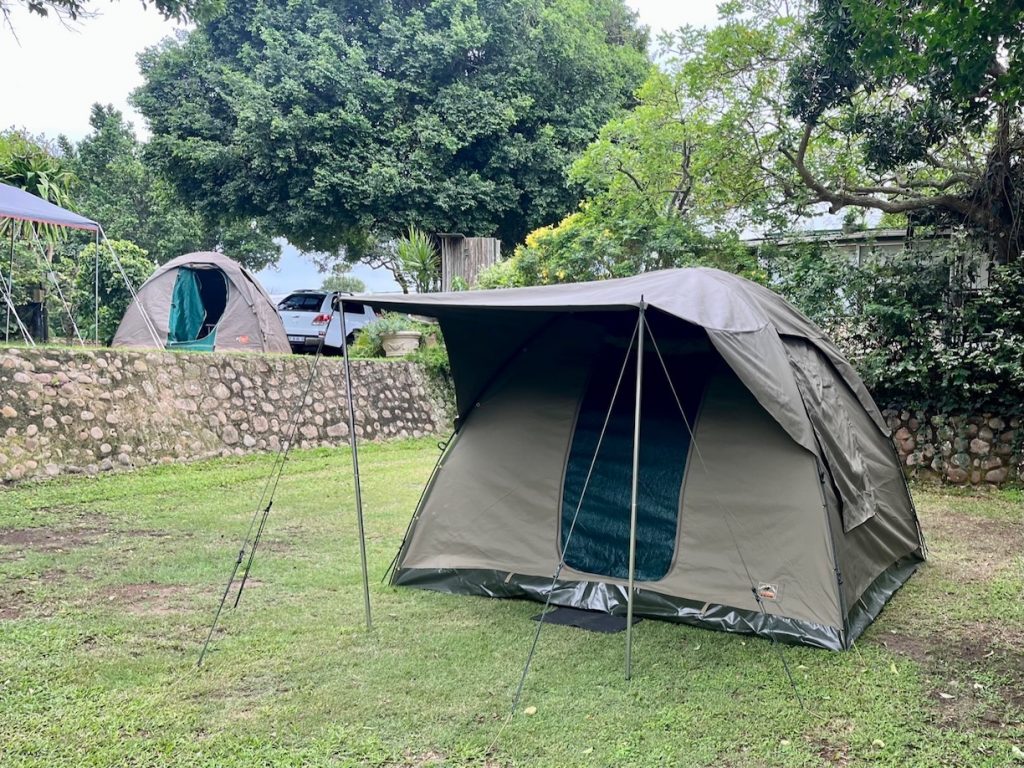 Trailer / Tent Rental
Trailers and tents rented out on a day rate basis. The day of Collection and

the day of Return are counted as 1 day. If otherwise discussed.
Minimum Rental 3 days.
R2500 Breakage and Insurance excess deposit payable prior to collection of the trailer. It is refunded within 7 days after the return of the trailer minus any losses or damages.
Proof of Residence

not older than 3 months

Code B licenses are sufficient for trailers.
Tent pricing R350 per day
Consist of :
3m x 3m Canvas Dome Tent

2 x stretchers with camping mattresses

1 x Light

Bed side table

1 x Dustpan & brush
All other bedding is not supplied

4 x Angled tent pegs

4 x straight

1 x mallet

1 x ground sheet
Trailer Pricing R700 per day
Consist of :
Trailer, tent and ladder

1 x front awning

Green ground sheet
Brown under tent ground sheet

1 x outside rubber mat

1 x inside ladder mat

1 x 60 L National Luna fridge freezer

1 x Battery system

1 x Fitted sheet no other bedding

2 x camping lights

2 x chairs

1 x Camping table & table cloth
4 piece culery

set

1 x Back stabiliser post
1 x gas bottle

1 x caravan plug

1 x 10m extentention cord

1 x Dustpan & Brush

1 x 5kg gas bottle and single griller

All tent poles and pegs with mallet
Optional extras
National Luna 60L fridge freezer
Cutlery box
4 x Dinner plates

4 x Side plates

4 x Cereal bowls

1 x Salad bowl
1 x bread board

4 x Wine glasses

4 x Drinking glasses

4 x Coffee Mugs

1 x Braai tongs

1 x Tin opener

1 x Waiters friend

1 x Set Salad servers

1 x Vegetable knife

1 x Wooden spoon

4 x Knives, forks, table spoons & tea spoons

1 x Stove top kettle

1 x Egg lifter
Collection and delivery
Will be done with scheduling times.
We also offer set up campsite option in the Durban area and soon will be doing the Kruger National Park area